Wellford Academy of Science and Technology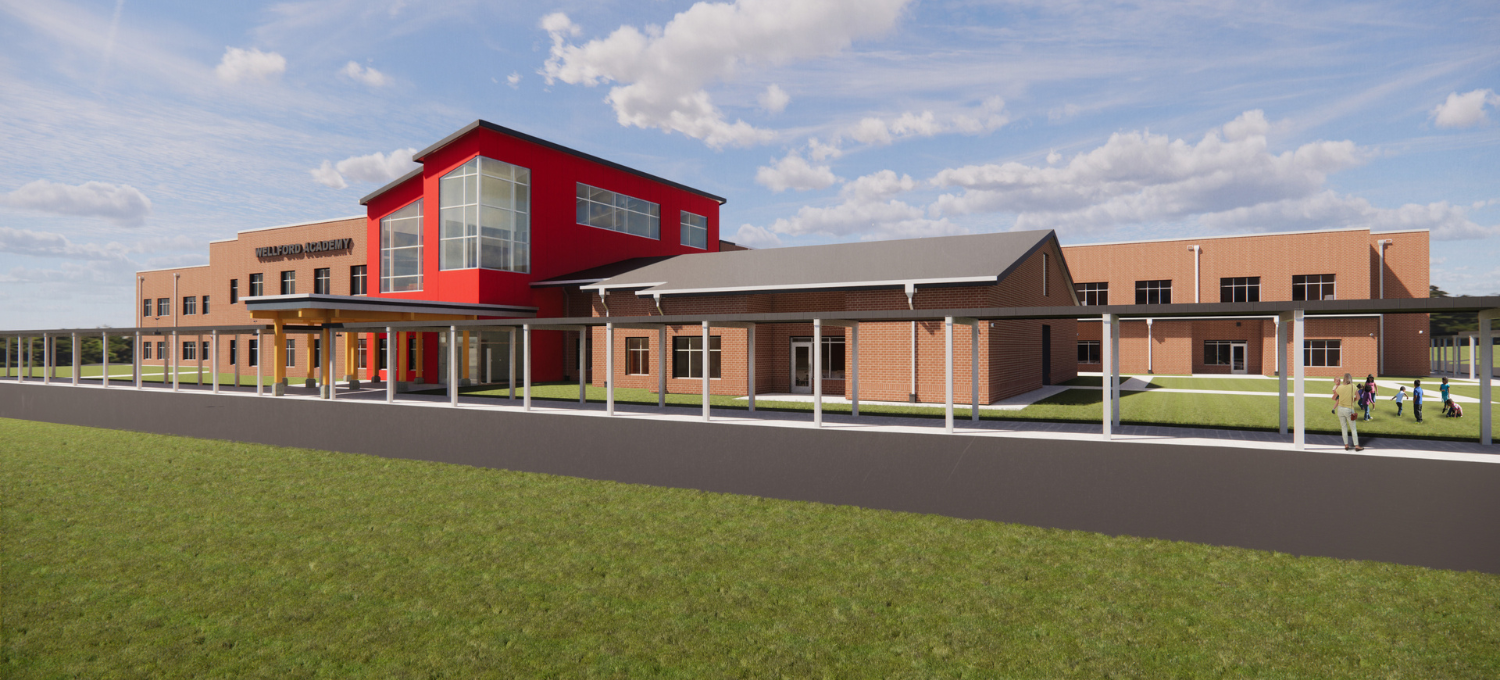 As the oldest elementary school building in Spartanburg District Five, this project brings a "new beginning" for Wellford Academy. When work is complete, the school will be in a brand new building located on the same campus it currently calls "home".
The 118,000 square foot school will be constructed on the back side of the existing Wellford Academy property, while students and staff remain in their current school building. This unique plan is ideal, as it prevents disruption to the school year and means students and teachers will not be moved from their current campus. The new Wellford Academy will feature updated, larger classroom spaces that focus on collaboration between students and teachers. It will also have enlarged administrative offices and state of the art technology throughout the school.
Construction is scheduled to begin in November 2022, and the school will open its doors for students in August 2024, just in time for the 2024-25 school year.
Location: 684 Syphrit Rd, Wellford SC
Construction Start Date: November 2022
Completion Date: July 2024
General Contractor: Thompson Turner
Architect: LS3P
Project Timeline
November 2022: GMP Approved
December 2022: Site work begins
April 2023: Official groundbreaking ceremony