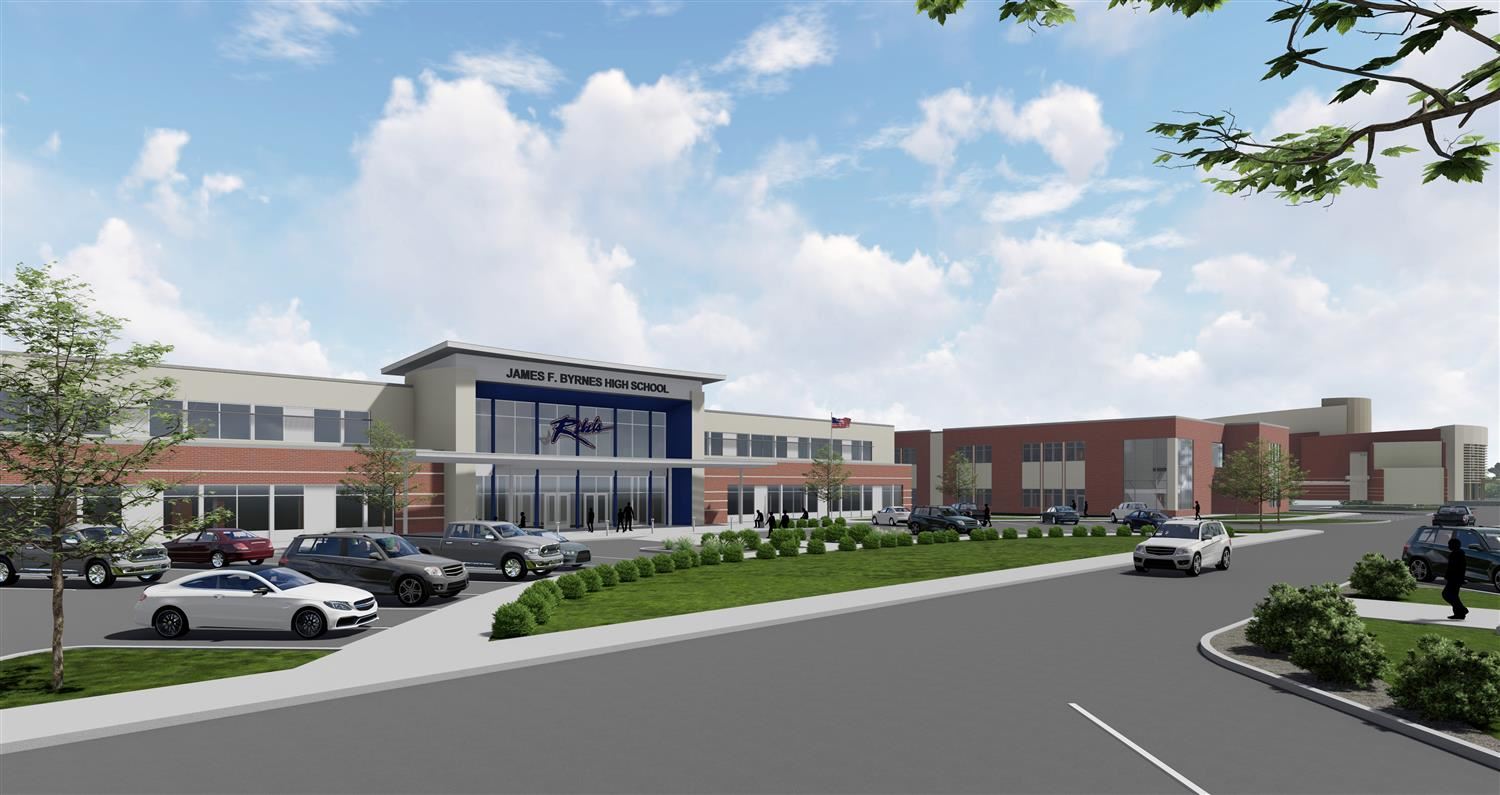 By far the most extensive of all the projects in District Five's growth plan, the new construction and renovation at James F. Byrnes High School aims to modernize the campus and replace the school's original wing, which dates back to the 1950's.
Phase 2 of the project includes a 127,401 sq. ft. addition, consisting of 42 additional classrooms and science labs. The addition will also include a brand new, state of the art media center and new administration and guidance wing. The three story building will feature collaborative work spaces for students and staff, a satellite food service station to assist in feeding students during the school day, and enhanced storage space to house the district's technology needs.
Construction begins on Phase 2 of the Byrnes project in July of 2022, and the new building will finish in July of 2024, just in time for the 2024-25 school year.
Location: 150 E. Main St, Duncan SC
Demolition Start Date: June 2022
Phase 2 Construction Start Date: September 2022
Phase 2 Construction Complete: July 2024
General Contractor: McKnight Construction
Architect: Mcmillan Pazdan Smith
Project Timeline
February 2022: Demolition GMP Approved
March 2022: Demolition begins
June 2022: Site work begins
July 2022: Building GMP Approved
September 2022: Phase 2 construction begins
Project Renderings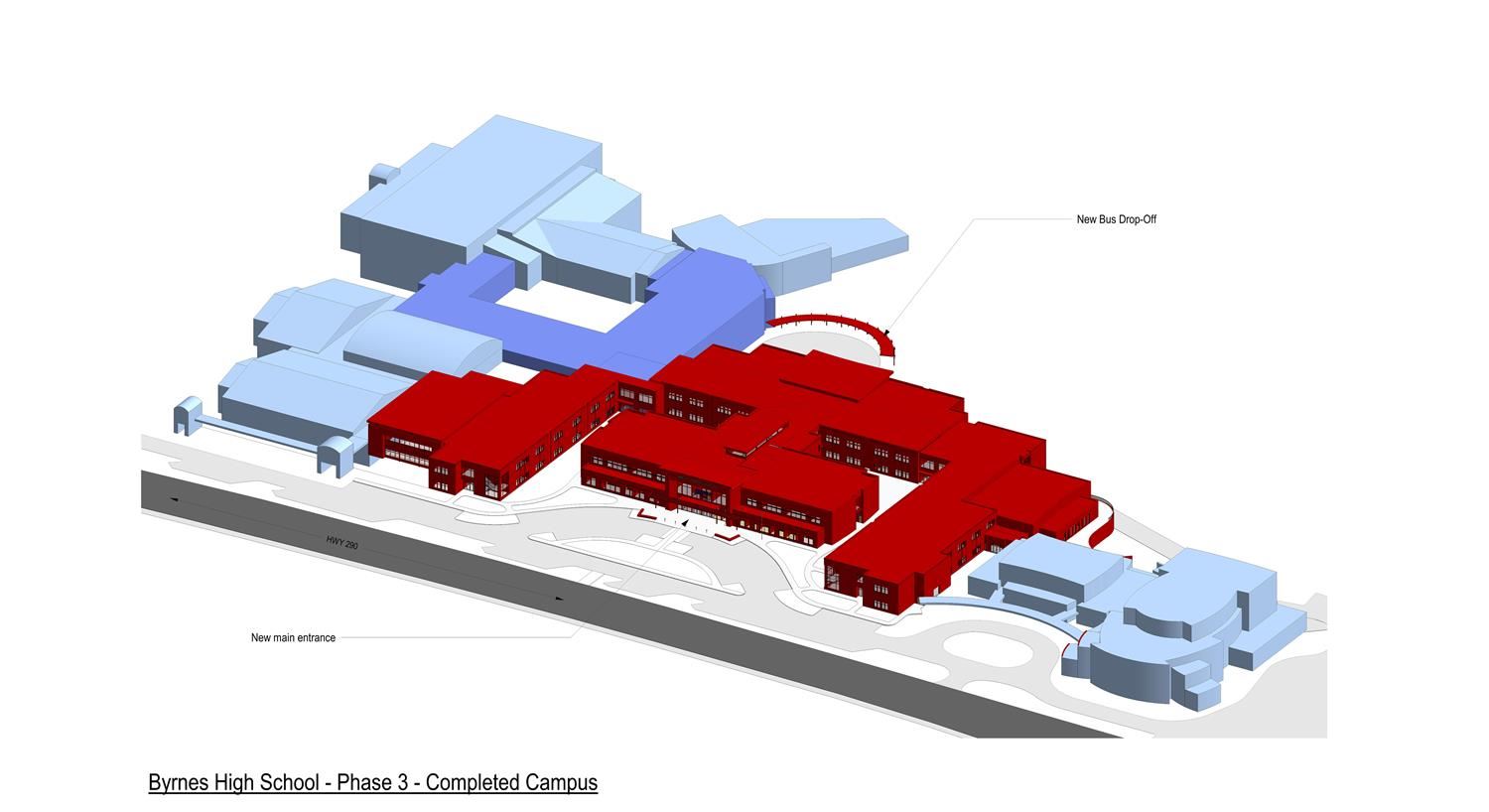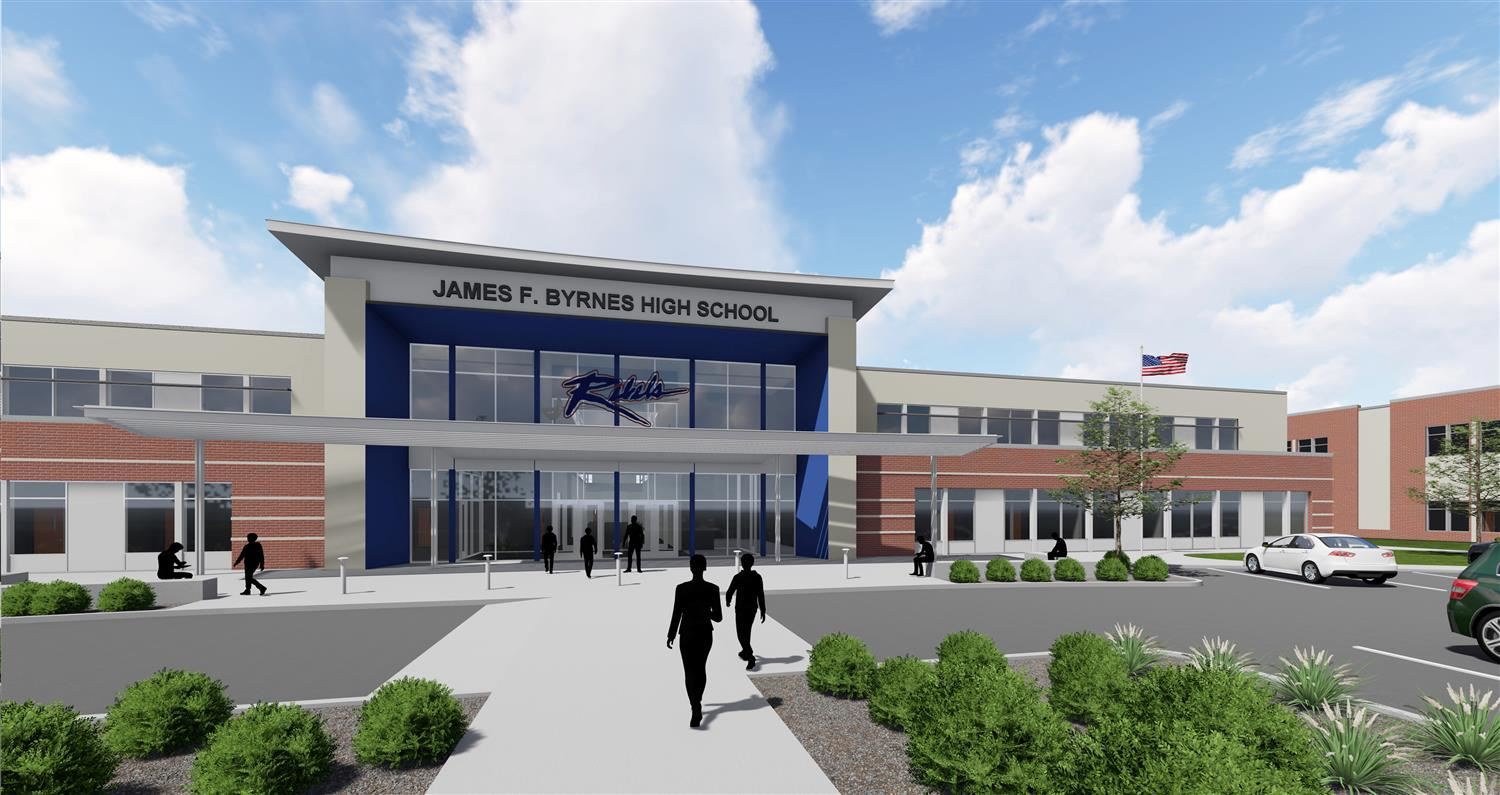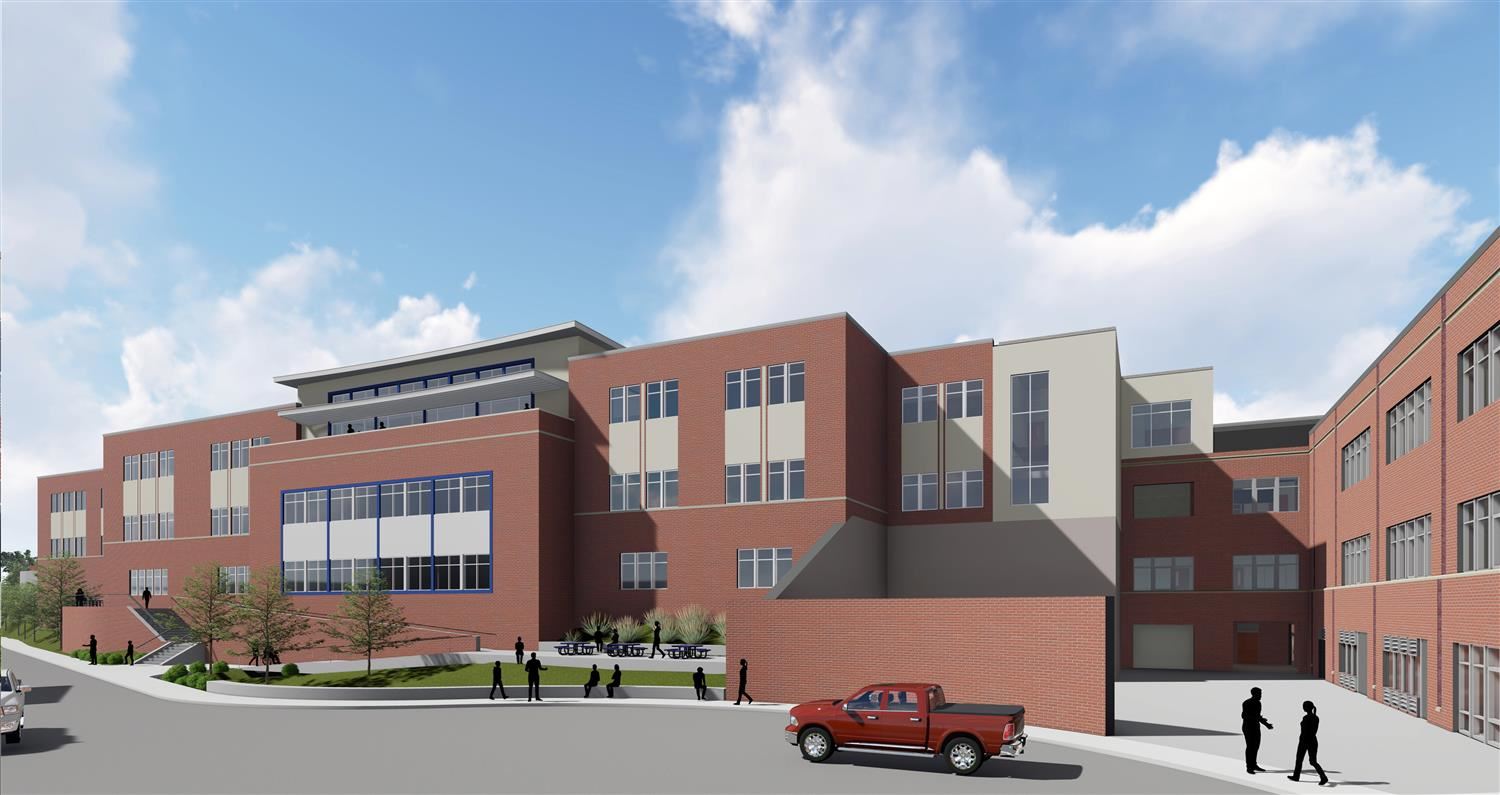 See Our Progress
April 2023