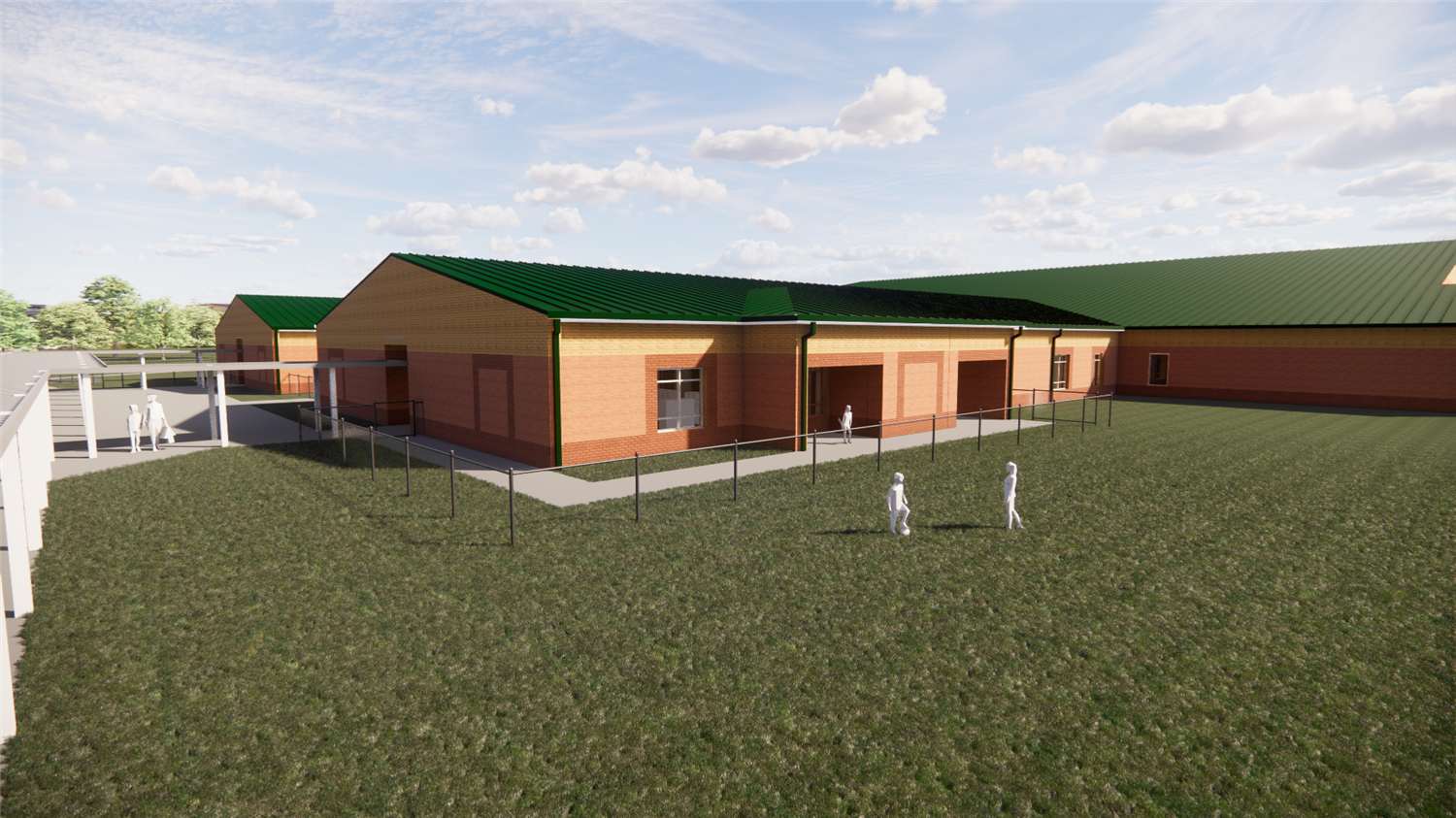 The conversion of Berry Shoals Intermediate school begins a new and exciting chapter for Spartanburg District Five Schools. As part of District Five's growth plan, the district will "eliminate" the intermediate school concept and return to a more traditional grade structure. This structure means elementary schools will house Kindergarten-5th grade students, middle schools will house 6th-8th grade, the Freshman Academy will welcome 9th grade students, and 10th-12th grade students will remain at the high school level.
As District Five moves to this new grade structure, the Berry Shoals campus will be transformed into an elementary school, adding 8,494 square feet of new classroom space and renovating another 17,260 square feet of existing space. The finished school will feature a new classroom wing (7 additional classrooms), and two wings renovated wings that will be transformed into kindergarten classrooms. The project will also include classroom restroom additions within the early childhood wings, a primary playground, and improvements to the existing parking areas on the campus.
Construction at Berry Shoals is expected to finish in July 2023, and the transformed school will open its "new" doors to students in Kindergarten-5th grade for the 2024-25 school year.
Location: 300 Shoals Rd, Duncan SC
Construction Start Date: June 2022
Completion Date: July 2023
General Contractor: Thompson Turner
Architect: Mcmillan Pazdan Smith
Project Timeline
February, 2022: GMP Approved
June, 2022: Construction begins
December 2022: Completion of 300 hall addition
Project Renderings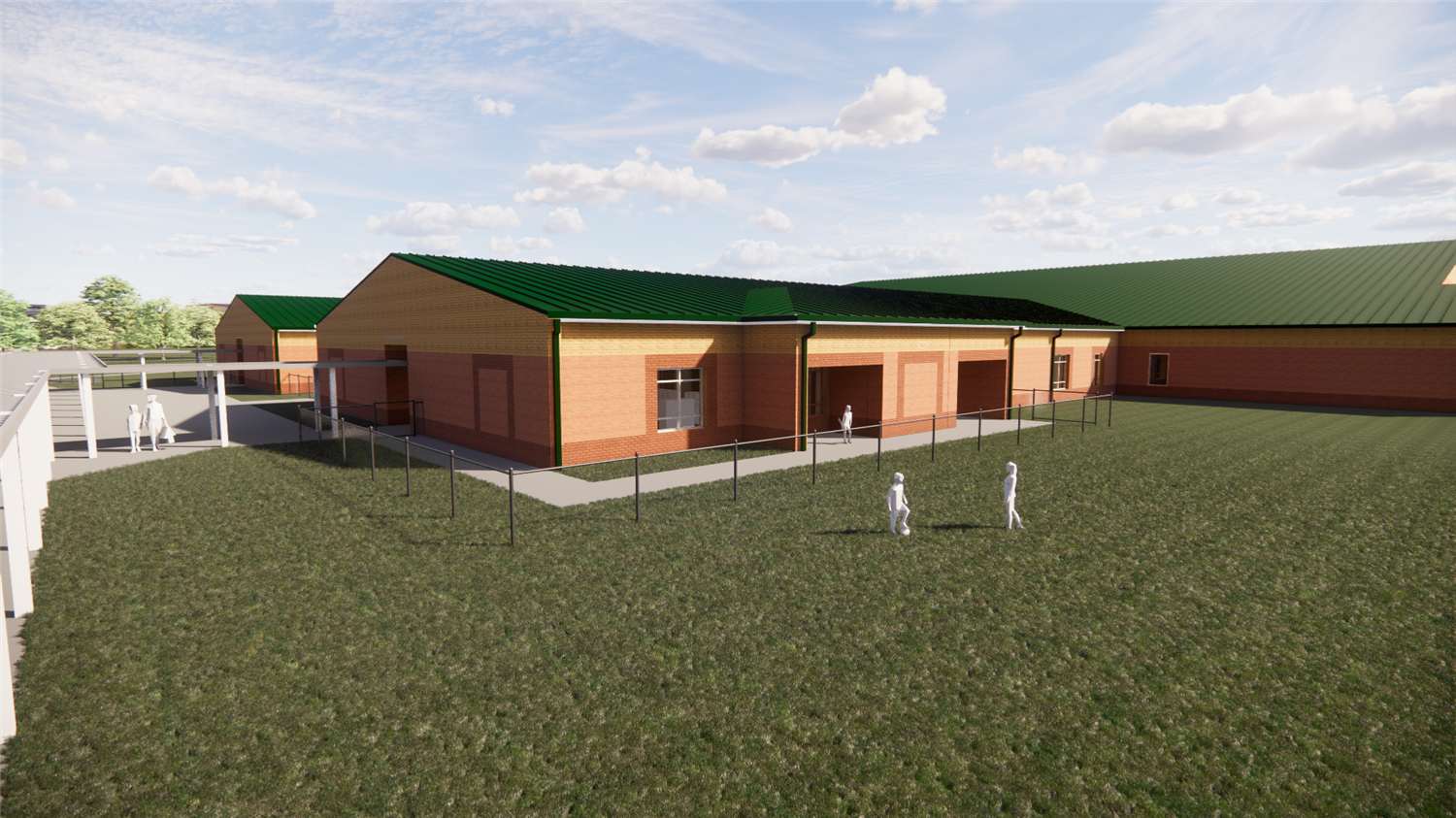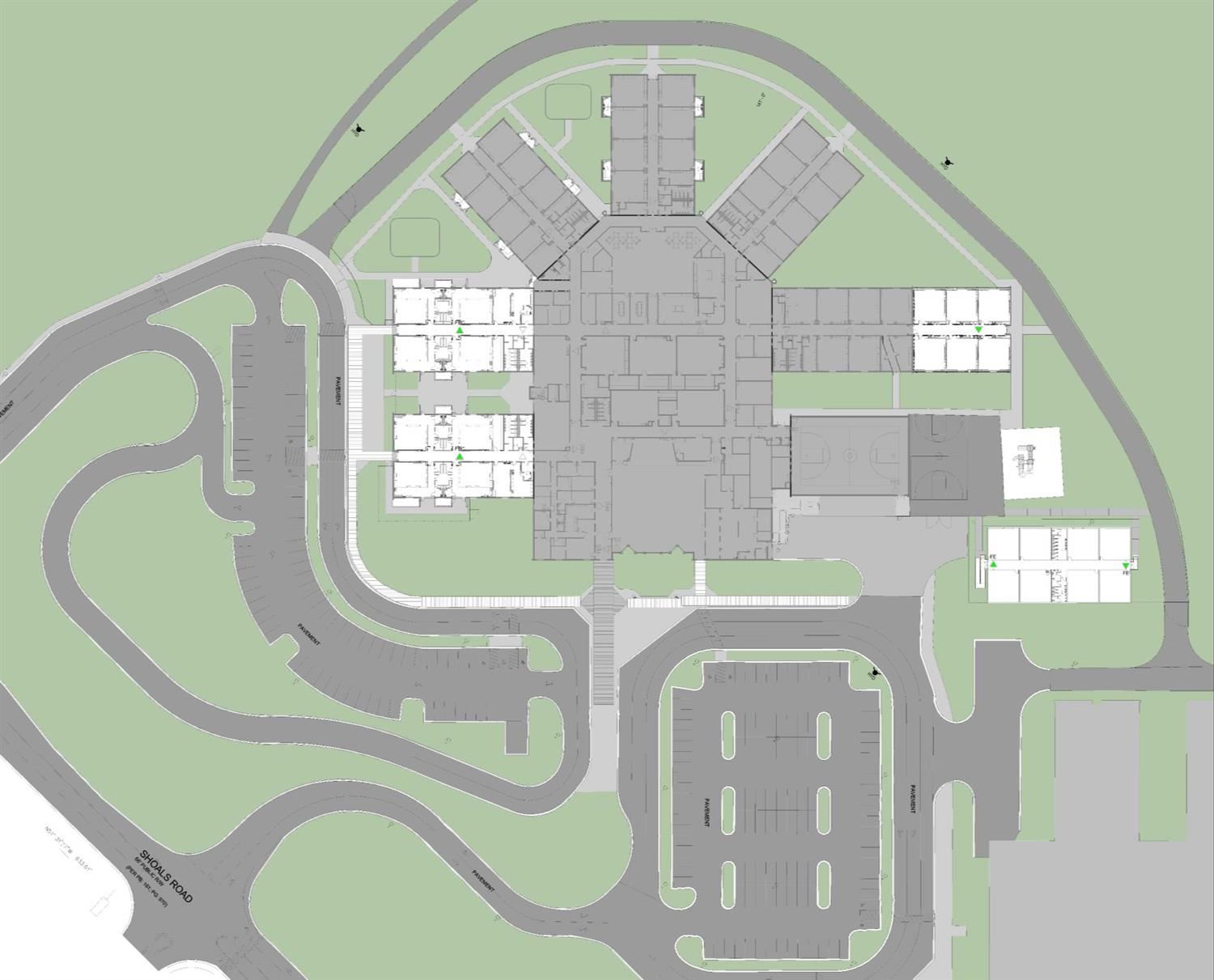 See Our Progress
April 2023