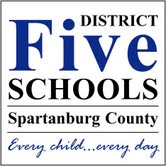 Dear Parents:
Beginning January 8, 2014, you will be able to create an online account at www.LunchPrePay.com that will allow you to add funds to your child's meal account, view your child's balance, see the meals purchased by your child, and receive an email notification when your child's balance drops below an amount you specify. Please be aware that there are fees associated with these services. Whether you choose to take advantage of these services is completely optional.
To create this account, you will need to:
Go to www.lunchprepay.com

Click on "Create New User" link on the top center portion of the website. Once you click the "Create New User" link, you will be taken to a registration page where you can find information regarding the benefits of using LunchPrePay.com

Click the "Register Me" button to create your account
After creating your account you will want to add your student(s) to your account by clicking on "Manage Students":
Add your child's first and last name

Enter your child's unique student ID number and save (If you do not know your child's ID number, please contact your school)
Additional information regarding the online payment system for school meals can be found in the "More About Lunch PrePay" page of this section on our website. If you have any questions, there is a "Frequently Asked Questions" section on the service's website that may be able to help. If you cannot find the answer you need, please contact your child's school.
Sincerely,
Dr. Scott Turner
Superintendent